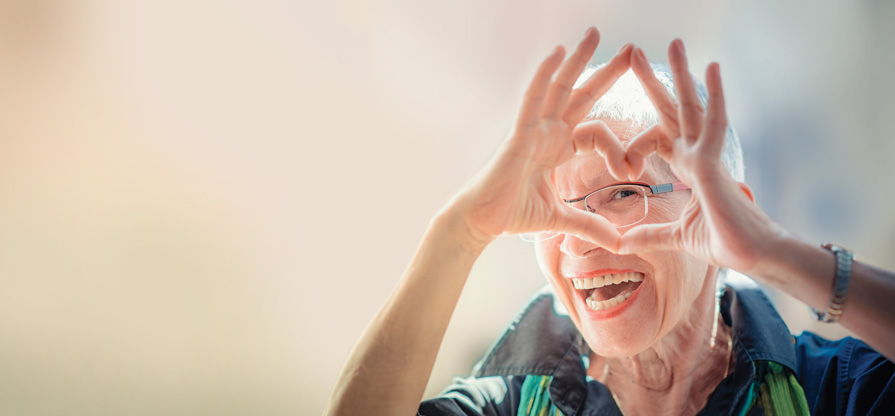 Follow
Your
Heart
Help us make a difference in
Barron, Eau Claire, Chippewa,
and Trempealeau Counties.
The Dove Healthcare Community Foundation has a special interest in advancing the healthcare workforce in Northwest Wisconsin, as well as supporting programs and initiatives that aim to enhance the lives of seniors, including Veterans and those with a chronic or complex health condition or rehabilitative need.
About
Supporting seniors and advancing the healthcare workforce in Northwest Wisconsin
Dove Healthcare has served Northwest Wisconsin for 24 years and counting, with locations in Barron, Bloomer, Chippewa Falls, Eau Claire, Osseo, and Rice Lake. During this time, thousands have returned home after hip fractures, stroke, and joint surgeries, and while many have called us "home", we are humbled by those that turned to us for comfort in their final days.
It is because of this, patients, residents, and families often ask how to make a donation to Dove Healthcare. Whether it is to honor or memorialize a loved one or express gratitude, many have a strong desire to give in hopes of helping us advance our mission to provide compassionate care and service to meet the needs of those who depend on us.
To support these requests and advance our mission, the non-profit 501(c)(3) organization Dove Healthcare Community Foundation was established in 2017.
Board of Directors
Bert Richard
Barron County
Joe Muench
Chippewa County
David Olson
Chippewa County
Timm Sandstrom
Eau Claire County
Jamey Bowe
Eau Claire County
Greg LeGare
Trempealeau County
Latest Facebook Post
Thursday, March 9
The Institute now offers a blend of online live learning and in-person classroom / clinical instruction for the medication aide class, with more virtual class options to come soon! Thank you, Royal Credit Union Foundation!

Contact the Institute to learn more.
Accomplishments
Making a difference in the communities we serve
Seven scholarships are awarded each year to high school seniors obtaining a healthcare related degree.
Through a highly successful Polar Bear Plunge fundraising event, we purchased a handicap accessible pontoon boat so seniors and those with special care needs can enjoy a beautiful, relaxing day on the lake.
A second Polar Bear Plunge success resulted in the purchase of an amazing handicap accessible trishaw bike through the Cycling Without Age program. So many have benefited from a relaxing spin around town.
Polar Bear Plunge funds and a family donation supported the purchase of a handicap accessible golf cart to help with Meals on Wheels delivery and to take area seniors for rides around the community.
A Masonic Lodge donation supported the purchase of a new vitals machine for blood pressure checks at a local senior center and senior apartments.
In 2021, the Foundation hired its first employee. The grant officer is responsible for researching potential donors/funding sources, writing the grant proposals, and managing the requirements of each grant.
In 2021, the Foundation partnered with the Healthcare Workforce Training Institute. The Institute will work to increase the number of quality healthcare workers in Northwest Wisconsin.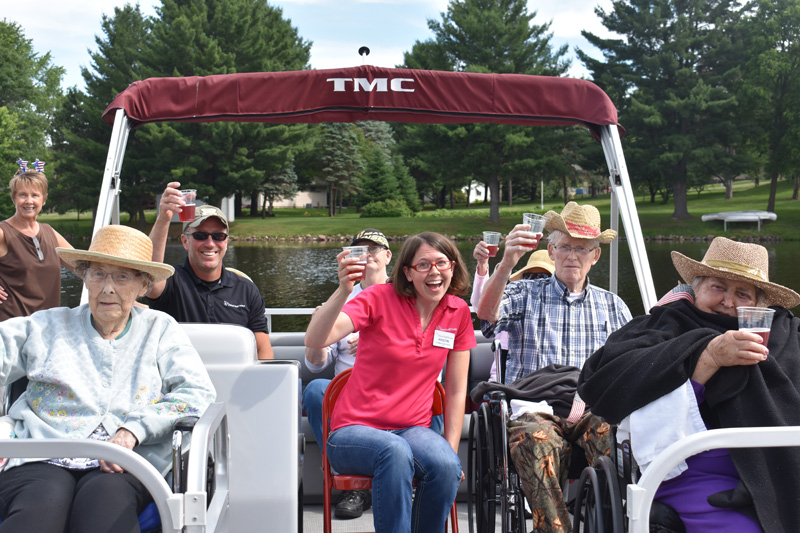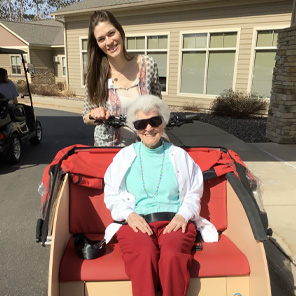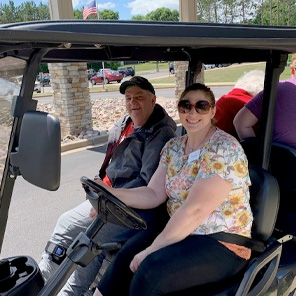 Initiatives
Addressing the healthcare workforce shortage
It's no secret that while our aging population is ever-growing, our direct care workforce is not on pace to keep up with the demand for care. According to the Long-Term Care Workforce Crisis 2021 Report produced by a coalition of provider associations:
40% of providers reported staff vacancy rates over 30%
There are 23,165 vacant caregiver positions, up from 16,500 in 2018.
43% of Wisconsin providers are limiting admissions of residents because of staffing vacancies
The percentage of people in Wisconsin age 85 and older is projected to increase 112% in the next 20 years.

Partnering with the Healthcare Workforce Training Institute
Caregiver vacancy rates are still on the rise in Northwest Wisconsin and hindering the ability to keep up with the demand for care.
In 2021, the Foundation board approved healthcare workforce advancement as a priority initiative and formally partnered with the Healthcare Workforce Training Institute. The Institute will work to increase the number of quality healthcare workers in Northwest Wisconsin by taking an active, hands-on approach to help train and advance the next generation of caregivers. The Institute presently employs nurse educators to instruct:
Nurse Aide Training Program / Certified Nursing Assistant (CNA)
Medication Aide
CBRF / Resident Assistant (RA)
The State of WI mandates fire safety, first aid/choking, medication administration, and standard precaution classes for caregivers employed by community based residential facilities
In order to advance our mission, it is imperative to hire more instructors and expand class offerings. Thus, the Institute is working to secure grants and donations and contract with other entities (i.e. universities and technical colleges) to provide additional certifications/training.
For more information about class offerings, how you can help advance the mission, or to receive e-news updates, contact Director Paula Gibson:
Healthcare Workforce Training Institute
2829 County Hwy I Suite 3F ∙ Chippewa Falls, WI 54279
715-726-3849 • Email Paula
Healthcare Careers Scholarships
Recognizing and encouraging high school seniors pursuing a career in a healthcare related field at an accredited technical college or four-year university
Since 2019, the foundation has awarded a scholarship at seven area schools: Barron, Bloomer, Chippewa Falls Senior High, North and Memorial in Eau Claire, Osseo-Fairchild, and Rice Lake. As the foundation grows, so will our ability to offer scholarships at other area high schools.
The workforce needs in healthcare are great and the opportunities are endless. We are happy to provide support and encouragement to these students as they pursue their career goals.
How to Apply
Applicants must include with their completed application an essay about why they are choosing a career in healthcare, educational and career goals, influential persons or events, opportunities they had to work or observe their chosen career field, as well as how the scholarship would affect their future education.
The application is available to download on this website in February of each year. The above mentioned high school guidance counselors have also been provided the scholarship information. Application deadline is April 1.
Download the Scholarship Application
2023 Scholarship Recipients
Madyson Baker
Chippewa Falls
Madisyn Loonstra
Osseo-Fairchild
Isabelle Rabideaux
Eau Claire
Talia Rodriguez
Rice Lake
How to Give
Dove Healthcare Community Foundation provides a simple, effective, and personal approach to giving. Please consider the Dove Healthcare Community Foundation when contemplating your philanthropic generosity.
Together, we can make a difference for our aging population across Northwest Wisconsin and advance the healthcare workforce by investing in the Healthcare Workforce Training Institute.
We accept gifts of cash, check, or secure online giving via PayPal or credit card. If you prefer to mail in a cash or check donation, send to:
Dove Healthcare Community Foundation
1405 Truax Blvd • Eau Claire, WI 54703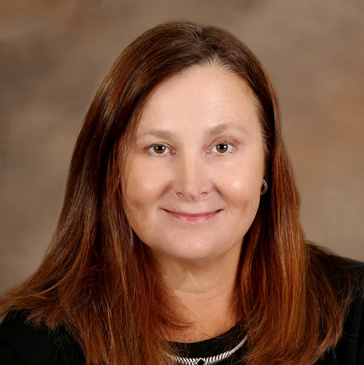 Monica Strunk, Grant Officer
715-895-9890 • Email Monica